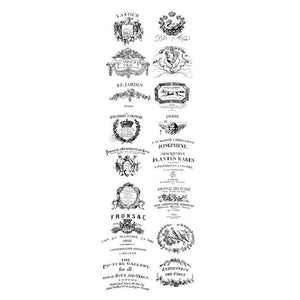 IOD Transfer - Classic Pots
The easiest way to add images to furniture, walls crafts and more. IOD's Vintage Décor Transfers are intricately designed with a protective backing. Once peeled from the backing, the designs simply rub on with the included transfer stick. Once applied you can lightly distress the transfer or leave as is.
Classic Pots come rolled in a tube and measures 12x33 inches.