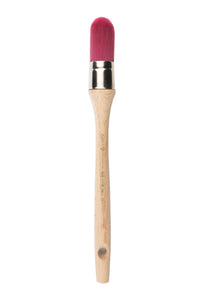 Staalmeester Round Ultimate ONE Synthetic #16
This is my favourite round brush. As with all of the ONE Series it has the softest bristles ever! I can't recommend it enough.
This professional paint brush is hand-made with new innovative superb quality filament and is suitable for use with all types of paint.
The brush distinguishes itself by its softness, its high absorptive capacity, and the smoothness of its painting result!
16 mm