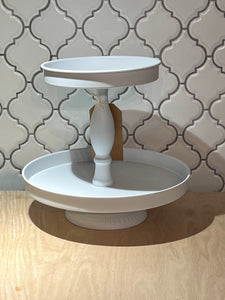 White Metal Tiered Tray
This metal tiered tray is perfect for displaying your small treasures.  It stands about 11.5 inches tall, bottom tray is about 12 inches wide and top tray is about 8 inches wide.  

This is just the tiered tray and doesn't come with any décor.
********* This item can be shipped but there will be a higher fee than you are charged at checkout.  I will get in touch after purchase.